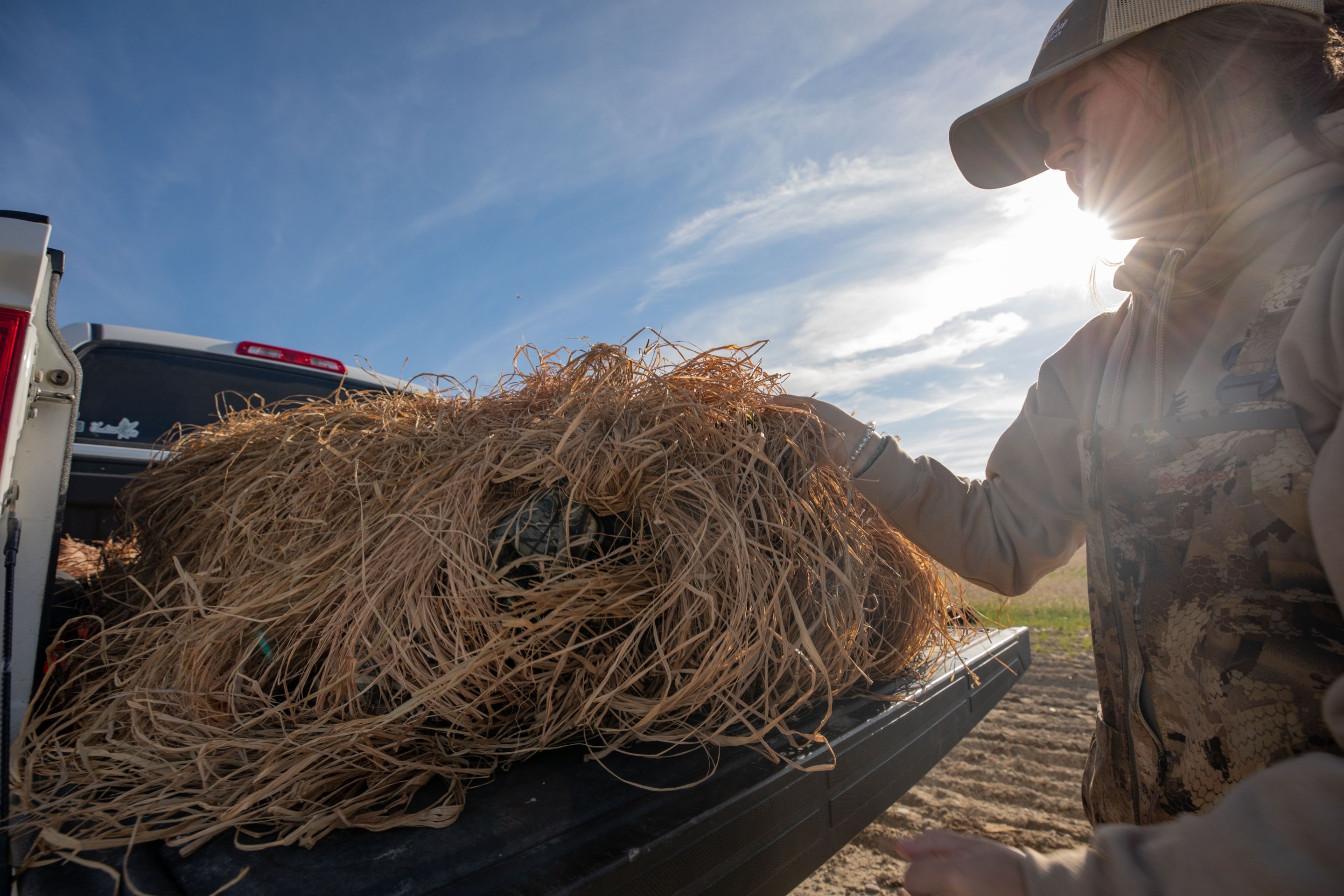 About Raffia

How many pounds do I need?

All of our strands of raffia are 4-5 feet in length, allowing us to base our estimate on the length of your blind.

For blinds 10 feet or less in length, we recommend our 11lb pack.
For blinds 10-14 feet in length, we recommend 22lbs.
For blinds ranging from 15-20 feet in length, we recommend 33lbs.

How many years will my raffia last?

If taken care of properly, our raffia typically lasts 5-7 years, although we have had customers claim that their order lasted them 10 years. Because our raffia is natural sourced, it's used to being out in the rain and the hot sun. For the best long term results, we recommend that you wash any mud or debris off of your grass after using it and assure that your raffia is completely dry before storing it.

How do I store my raffia in the offseason?

No need to throw out that box! You can store your raffia right in it. Our raffia can handle any change in weather. Just make sure that your grass remains dry wherever you store it, and you're good to go.

Is Joseph Stern raffia food grade?

Yes! Our raffia has passed the food grade test and is safe to use as wrapping for food, soap, or anything consumable. Although, we do not recommend you eat the raffia.

About Joseph Stern

How does Joseph Stern's raffia cost HALF as much as competitors?

It's important to us at J. Stern that we provide our customers with the highest quality product at the lowest prices, and with that promise comes some sacrifices. We intentionally maintain a small staff that works hard, so that we can spend our money on the product while keeping the price low. With a smaller staff we have less mouths to feed. Less mouths means less money we need to spend, and more our customers get to save.

Is your raffia environmentally friendly?

Joseph Stern grass is naturally sourced from raffia palms and organically dyed by the people of Madagascar, meaning it is biodegradable, sustainable, and non-toxic to the planet. Other raffia companies manufacture plastic grass with harmful dyes that negatively affect our environment and may never fully decompose. Help us to protect the lands you love most by buying natural.

Have more questions?
Call or email our sales team. No operators. All real people.
Contact Us