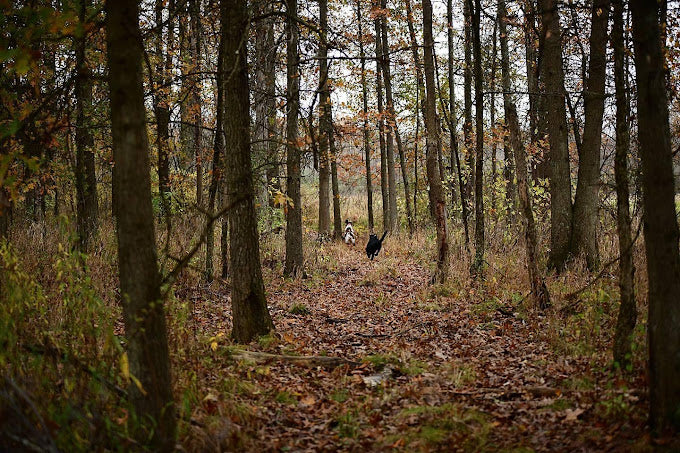 A Guide to Ohio Outfitters
Written by Joseph Stern
For more than a century, The Joseph Stern Company has been a family owned, Ohio company providing camouflage to nearly every guide service in the state. Although our headquarters has recently moved out west, we still have great pride for our Midwestern roots. Throughout the years, we've gotten to know most of the Ohio outfitters and are ready to share our top guides for your favorite kind of hunt.
Waterfowl: Bullseye Pheasant Preserve
Don't let the name deceive you; these guys may be running a pheasant preserve, but they're top notch at providing customers with a wildly successful duck hunt. Open seven days a week and known for their delicious pheasant pot pie, Bullseye Pheasant Preserve is the best outfitter in Ohio to start hunting waterfowl. With 118 reviews and 4.8 Stars on google, these guides are some of the best known in the state and incredibly affordable, with European Hunts for less than $300 per person. Their duck blind fits up to 12 people, no hunting license is required, and if you just can't get enough of their pot pie, they sell frozen ones to go.
Pheasants: Buckeye Pheasant Hunting Preserve
If you're new to the sport, I'm sure you've heard plenty of seasoned hunters recommend shooting pheasant. Experienced or not, Buckeye Pheasant Hunting is a great place to hunt. With a recently remodeled clubhouse and the best trained dogs around, this group of veteran guides will assure that you have a successful first (or millionth) hunt. This outfitter is a great place for family hunts, especially if your group ranges in age. That being said, if you have kids, be warned: these guys are breeders in the off season, so they usually have puppies hanging around.
https://www.buckeyepheasant.com/
Deer: Ohio Bowhunting Outfitters
In Gambier, just north of Columbus, lies a white tail oasis: Ohio Bowhunting Outfitters. Known for their wall of deer heads, this family owned establishment has access to plenty of bucks, offers daily rates based on time of year, and receives a lot of praise for their accommodations (kudos to Chef Joan). They do their research, so even if you don't successfully shoot a deer, you're almost guaranteed to at least get the opportunity. OBO also offers one-on-one, fast paced turkey hunts, bow or shotgun.
https://ohiobowhuntingoutfitters.com/rates
All Levels: Cherrybend Pheasant Farm
Quaint and charming, this outfitter's name precedes itself. Cherrybend Pheasant Farm is beautiful and affordable, with patient guides that love introducing new hunters to the sport. This is a great family outfitter, with endearing farmhouse lodging and sprawling green lawns. Numerous newcomers rave that even with very little hunting experience, "everyone there was so willing to help and made us feel comfortable." Even if you've never shot a gun, Cherrybend has a 12 station sporting clays course on a circular trail.