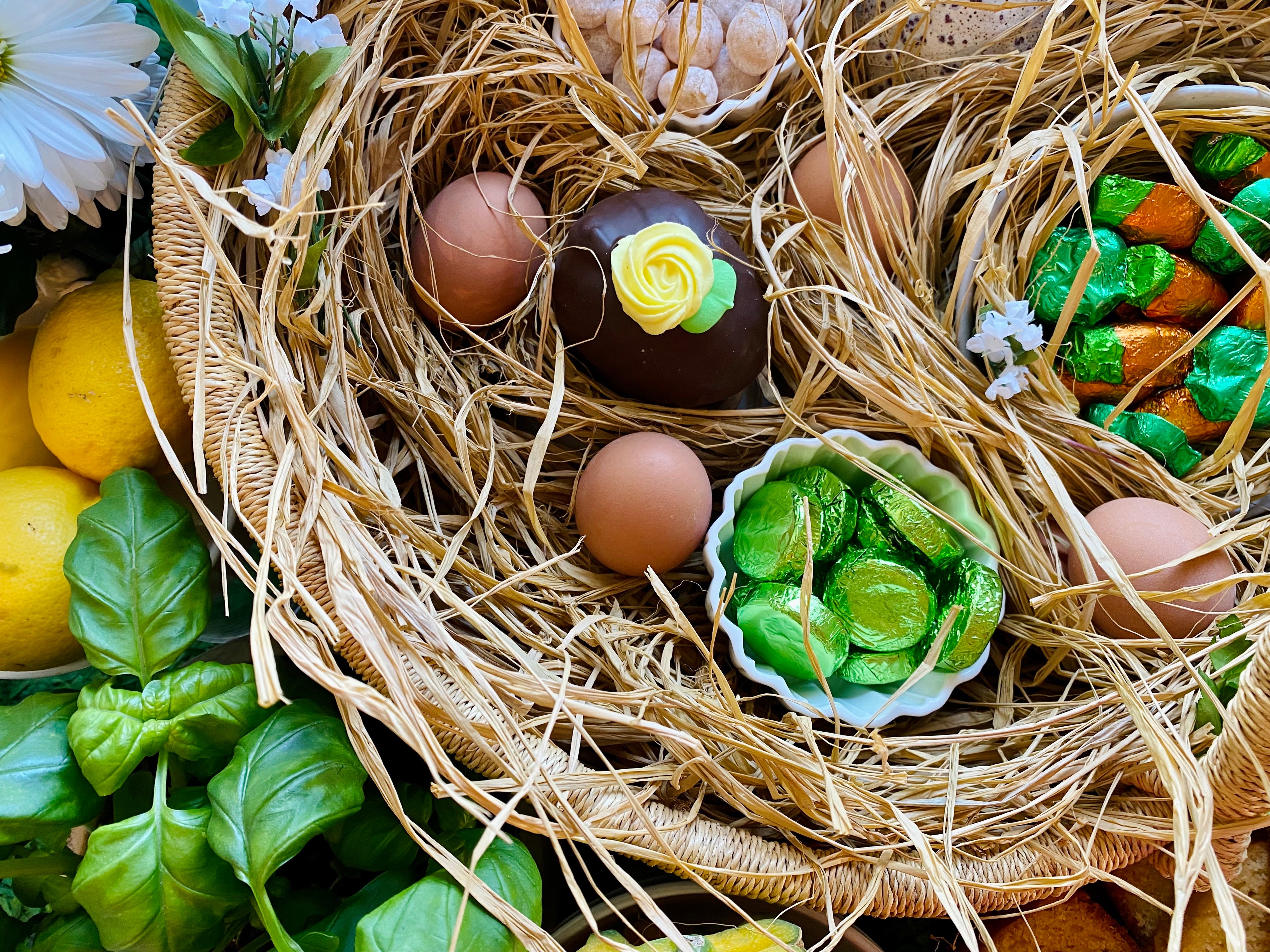 Go Natural This Easter: A Better Way to Decorate Your Baskets
Written by Shelby Owen
With aesthetics like farmhouse, homestead and cottage core entering the mainstream, people are looking for natural alternatives for everything. These more earthly options are better for the environment and, in my opinion, more pleasing to the eye. The only real downside is many natural decorations, like living flowers or real fruit centerpieces, have a short lifespan which can make them feel like a waste of money. Finding a long lasting and sustainable solution is a thrill for our environmentally conscious folks, which is why we're always happy to share new ways to use our raffia.
Gift Wrapping
For centuries, people have been using high quality ribbons and bows to wrap boxed presents. Raffia grass works great as ribbon to wrap gifts. It provides a rustic, earthly look to presents that can be further decorated with dried flowers or leafs. Raffia is also sold in bulk which often makes it cheaper than rolls of plastic ribbon. Only within the past 60 years has low quality, plastic ribbon been popularized. I prefer the old way of using natural materials that look great and last.
Basket Stuffing
My favorite part of Easter decorating is getting creative with baskets. Most holidays require boxes and paper wrapping, but it's really only Easter that encourages the use of baskets as a vehicle for gift giving. Using raffia as basket stuffing for Easter egg hunts and gift baskets is a great way to incorporate organic materials and give your baskets a homespun look. I also love the fact that if my pets get into the basket, I don't have to worry about them swallowing plastic.
Basket Weaving
For the talented craftsman, raffia is even durable enough for weaving your own easter baskets! Women on the island of Madagascar, where we import our raffia grass, have been weaving raffia baskets for generations. This material is so high quality that even companies like Helen Kaminski and Prada have used raffia to make bags. If you're interested in weaving your own Easter basket this year or sometime in the future, you can learn more at: https://www.youtube.com/@CraftSchoolOz 
Raffia is so diverse in its uses for crafting, I think it's fair to say that it's not the alternative option: it's the better option. In aesthetic, long-term cost, and sustainability, raffia beats plastic any day. How can you incorporate raffia in no only your Easter decorating but your year round decor?