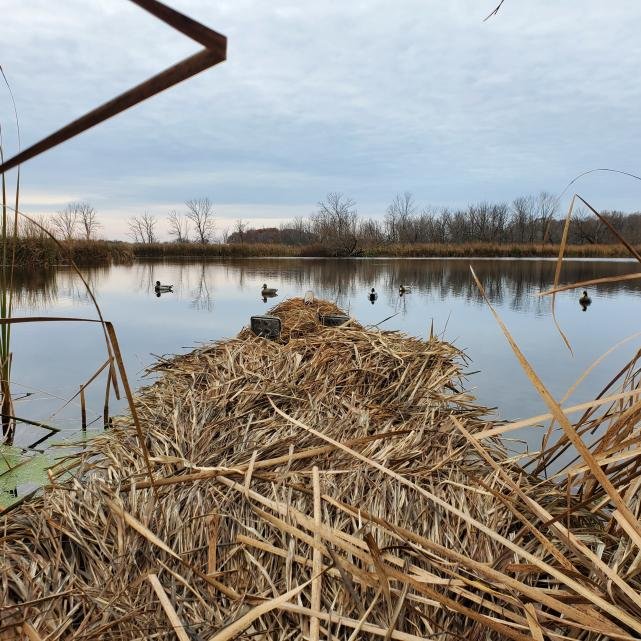 The Secret Hunting Grass that Lasts
Written by chad owen
What Veteran Hunters Have Been Using for Years
Most waterfowl hunters buy camo blind covers and plastic duck props to use as bait and cover, and these methods work just fine.
However, talk to duck hunting veterans and you hear the same thing over and over: the best camouflage is natural brush from surrounding terrain.
Natural brush is great because it's free and abundant. Unfortunately, it falls apart easily, there isn't a good way to keep it together, and continuing to collect it repeatedly is very, very time consuming
What is Raffia Grass and How Does it Work?
Raffia is real grass from African Trees, in strands between 3 and 5 feet long (perfect for blinds). Raffia is as strong as bamboo but as pliable as regular grass, making it incredible easy to maneuver and tie to blinds but nearly impossible to rip.
Joseph Stern prices are now the best on the market with no minimum order and $15 shipping or less.
Field & Stream
 is a best-kept-secret blog for waterfowl hunters and has been betting on raffia for years.
How Long Will Raffia Last?
Joseph Stern guarantees waterproof colors that do not fade if stored properly (a cool dark place during offseason garage or shed works best).
If you don't take care of your raffia and your colors do fade, you will only have to supplement your blind with
individual bundles
, because you'll have a faded base layer 
that is real, natural grass. 
How Much To Buy?
Jstern.com
 offers the highest quality raffia grass in predetermined sizing based on your blind size (
click here
) or individual bundles for ultimate customization (
here
). 1 Bundle covers roughly 10 square feet.
Some of the most successful hunters have been using raffia grass for years, and now the secret is getting out. Invest in your craft and don't fall behind.